Sometimes it's obvious when you get injured at work…for example, you are carted out on a stretcher. Yikes! But sometimes it's not obvious or the pain from the accident occurs a few days later. If you've been injured on the job, it's very important to follow these steps to protect yourself and your wages:
LET YOUR EMPLOYER KNOW

SEE A DOCTOR RIGHT AWAY

CALL AN ATTORNEY TO ADVOCATE FOR YOU
This workers' compensation tidbit was just one of many tips I shared on The HealthBridge Highlight Hour, on WWDB-AM Talk 860, a podcast focused on chiropractic patient care available in the Philadelphia and Lehigh Valley areas. The goal of each hour is to educate people on how chiropractic therapy is highly effective for those suffering from musculoskeletal issues.
On the podcast, I also address a common fear that calling a lawyer is expensive. People are afraid to go see a lawyer because they are afraid they'll have to pay a lot of money. The reality is, you've never done this. Most injured workers have never been hurt before and they don't know what the system is. But guess what? The insurance company does this thousands of time and they know ways to avoid payment. You need an advocate on your side…both legal and medical.
THERE ARE NO FEES UNLESS I WIN YOUR CASE. IT'S AS SIMPLE AS THAT!
The most important thing to me is to get a person the benefits they deserve. That's why I was excited to be a guest on this highly revered podcast associated with Healthbridge, a very respectable healthcare provider in the great Philadelphia area. It's chock full of helpful tips and information regarding workers' compensation.
Here's the link to listen: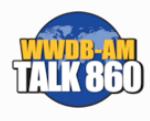 Let me be your advocate so you don't have to be left alone to defend yourself against insurance companies that may not have your best interest in mind.  Send me an email to request a free consultation.